Your own off the cuff adventure, unique to you as a couple + the passion you share. Whether we document a pizza date or a walk of aisle, capturing images that delineates your connection is what makes me run an extra mile. I'm thrilled to show you that you REALLY are not that awkward than you seem! Let's have some fun!
All
Pre-Wedding
Wedding
Fashion
Travel
Events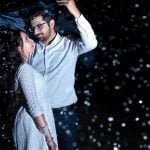 "Hey… I'm so happy that I choose u people for our prewedding shoot… thanks to the team of Kuldip for making so memorable moments for us that we're gonna cherish for a lifetime ❣ The pictures came out so well that I never dreamt off. What else I can say is my prewedding pics were lovable as compared to the wedding ones!"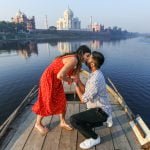 "Kuldip is a splendid guy who captured my proposal moment in an exceptional way. Highly professional, he and his team know all the spots in Agra home of the world-famous Taj Mahal, he is a great guide and positive soul."
"I had a great experience with Kuldip. He and his team understands well what a customer wants and go with it accordingly. EAT SLEEP SHOOT is what he aspires for😉. Pretty much professional with great work and a splendid guy. Recommended👍"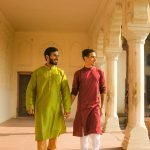 "Amazing Photographer!
We couldn't have asked for a better experience with Kuldip. He was very professional, knew the best locations and positions. He takes his job extremely seriously."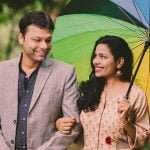 "Thank you for our pre-wedding shoot. Our experience working with you was fantastic and the pictures you captured are outstanding and really captured the magic of the moments. Thank you so much."
"The photos were all lovely! Thanks 4 capturing them 4 us! I contacted Kuldip from South Africa. He was responsive, professional, and answered my many questions! Our shoot was for our baby's 1st birthday and I wanted a few specifics. Kuldip was so accommodating and so patient! The weather also was not good on the day but Kuldip was so accommodating and ensured that we still got beautiful photos. Kuldip went out of his way to ensure that he delivered. Thank you for your time and expertise!"
"Hey, Kuldip and team,
We just wanted to tell you that it was really good to work with u guys… You were more like friends rather than a professional team. Your silly jokes, funny comments and compliments and all that laughter didn't make it a usual boring shoot. Loved your editing skills and work in the whole pre-wed session. Thanks to each and every person of your team for giving all the innovative ideas and executing it with full efforts and making it so wonderful!!!Thank you all.
And all the very best for the future also."
"Kuldip Photography is a fantastic professional duo of photographers, and I was blessed to have them shoot my wedding proposal in Agra, India. Kuldip is a fantastic guy who knows its business in and out. I came to Agra with some idea in mind of how I wanted to get down on one knee, but these guys had something even more special in mind for us! What they suggested completely blew me away and made the moment something that would be etched in mind and my wife's heart throughout our lives. Excellent touchups on the photos, high-quality equipment and all at really great pricing."
You have a mile-long to-do list to accomplish before your big day and Kuldip Photography is dedicated of ensuring your planning goes as smoothly as possible, your photographs capture the true story of your love, and your memories stay eternally vivid. So, hopefully our portfolio will make at least one decision, a no-brainer.
Without waiting, contact us for Event Photography, Pre-Wedding and Wedding Photography, Pre-Natal & Post-Natal Photography, and Baby & Family Photography. We will make sure that your experience of working with us will be as memorable as the photographs we produce.